It's that time again! Crisp morning air, cozy sweaters, apple cider, beautiful foliage, and (of course) pumpkin spice everything. And one of the best parts about autumn is all of the wonderful festivals around the Ozarks. They're the perfect chance to usher in the season of family and harvest. Want to know the ones you don't want to miss? Here's your guide for everything festival and fall!
10. Japanese Fall Festival, Springfield, MO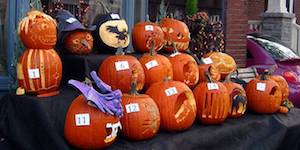 Kickoff the fall festival season at the serene Mizumoto Japanese Stroll Garden at Nathaniel Greene Park. Taking place September 7-9, this festival includes martial arts demonstrations, a tea ceremony, and Japanese folk dancers. One of the exceptional parts of this festival is the Garden after dark. You can stroll by candlelight, which is a really fun and unique experience. (Also a great date night!) For pricing and times, visit their website at http://peacethroughpeople.org/events/japanese-fall-festival/
9. National Harvest & Cowboy Festival, Branson, MO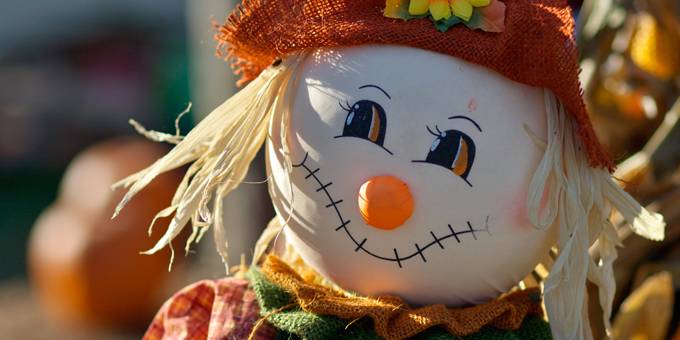 Though not exactly your quaint small-town festival, this event still has a lot to offer. Beginning September 12, the event runs through October 27 and there is no end to the entertainment. From barn dances to chuck wagons, wild west shows to live performers, there is something for everyone. This festival is on the pricier side, as it takes place at Silver Dollar City. But if you're already a season pass holder, don't miss it!
8. Cider Days on Historic Walnut Street, Springfield, MO
This annual festival is the autumn counterpart to the springtime ArtsFest. Local and regional vendors display a large offering of crafts, jewelry, and fine art. And of course, all of the expected food trucks are there. Cost is $4 for admission, though 10 and under are free. Dates are September 15 and 16. The festival opens each day at 10 am and closes at 5 pm. Pets are welcome!
7. Wilder Days, Mansfield, MO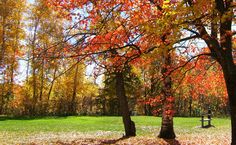 For those of you who grew up loving the Little House books (or TV series), here is a great chance to visit the home of one of America's most beloved authors. Wilder Days has all the trappings of a great fall festival, but also celebrates the amazing life of Laura Ingalls Wilder. Taking place September 15 and 16, you can actually experience music from Pa's fiddle and a fiddle contest.
6. Fair Grove Heritage Reunion, Fair Grove, MO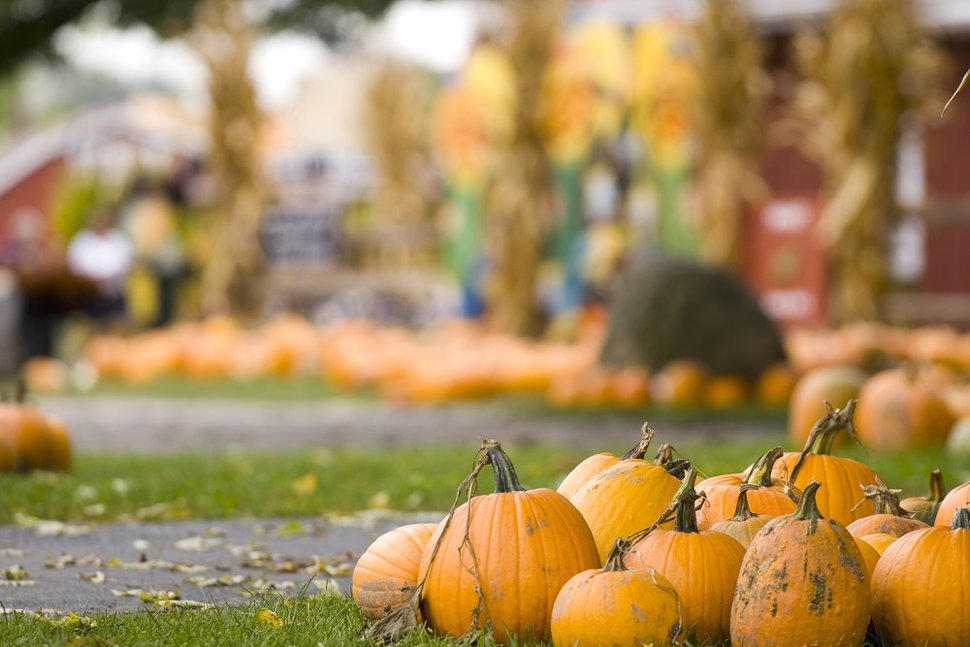 This small town is host to one giant festival! The Heritage Reunion has all the food and crafts you'd expect, but with some extra fun additions. These include a parade, chainsaw carving, and tractors on display. Also, vendors have to meet certain standards with their crafts, so you are getting the real deal on homemade goods. The Heritage Reunion takes place September 29 and 30.
5. Ozark Harvest Fest, Ozark, MO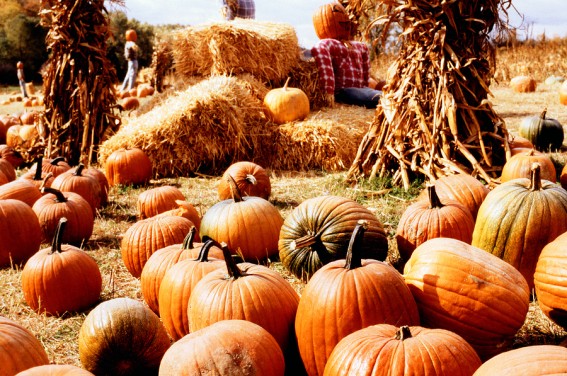 One of the cutest small towns around, visitors from around the Ozarks region flock to this town square for a huge harvest bounty. As the name suggests, there's no shortage of quaint fall crafts and other wares over the three-day event. Of course, all of the usual food items are there, as well, so you can keep enjoying some funnel cake. The festival takes place October 5-7 this year.
4. Pumpkin Daze, Republic, MO

Annually held the first Saturday in October, Republic adds a little flair to their harvest festival. Well, actually a large flair. This festival specifically celebrates large pumpkins, as well as other massive autumn produce. Flowers, food, and other vendors will also be there. This year the festival takes place October 6.
3. Apple Butter Makin' Days, Mt. Vernon, MO
This three-day event is held October 12-14, which means you might actually get some fall weather to accompany your fall festival. In addition to being able to sample and purchase some amazing apple butter, there are games for kids, cookouts, and parade. The Mt. Vernon Chamber of Commerce boasts that this event draws 80,000-100,000 people, making it one of the most popular autumn events.
2. Maple Leaf Festival Art and Craft Show, Carthage, MO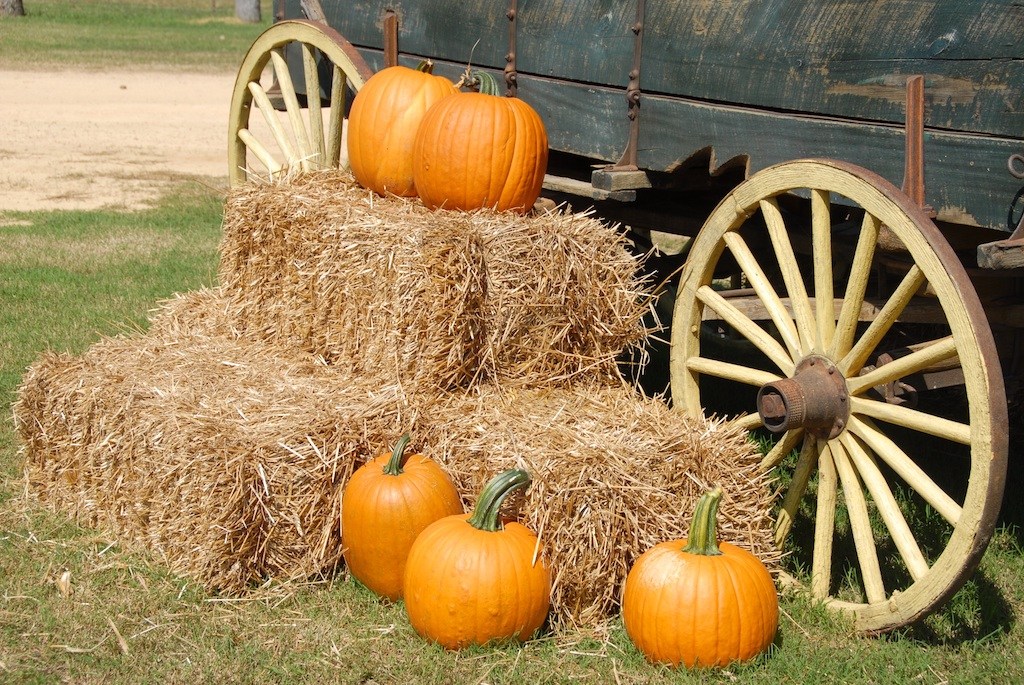 A short 45 minutes from Springfield, Carthage is one of those adorable small-towns with a wonderful town square and gorgeous Victorian homes. Taking place October 20, this is a great way to end the festival season before the hustle and bustle of the holidays takes hold. As far as weather, it's Missouri, so who knows? You might have cool autumn temps or still be in shorts. Either way, don't miss this chance for one more bite of harvest corn.
1. Pets and Pumpkins, Springfield, MO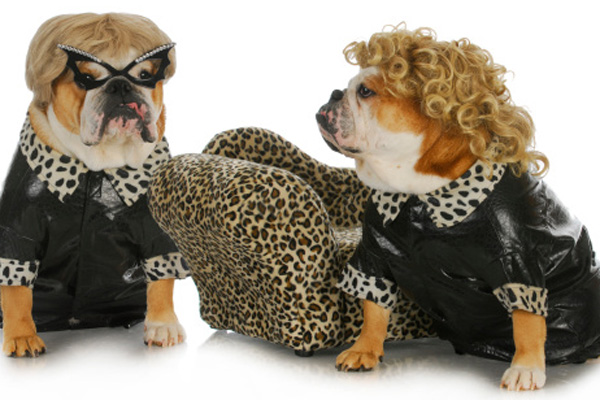 If you just can't stomach any more craft fairs, or simply have a pet that sports a costume like a champ, then this is your festival. Taking place October 20 on the Downtown Square, this event is for those who want to relish some early Halloween. Be sure to bring your fur-baby (and yourself!) in costume to visit all of the local vendors and have some great food and drink. It's definitely the place for your 4-legged kiddos.